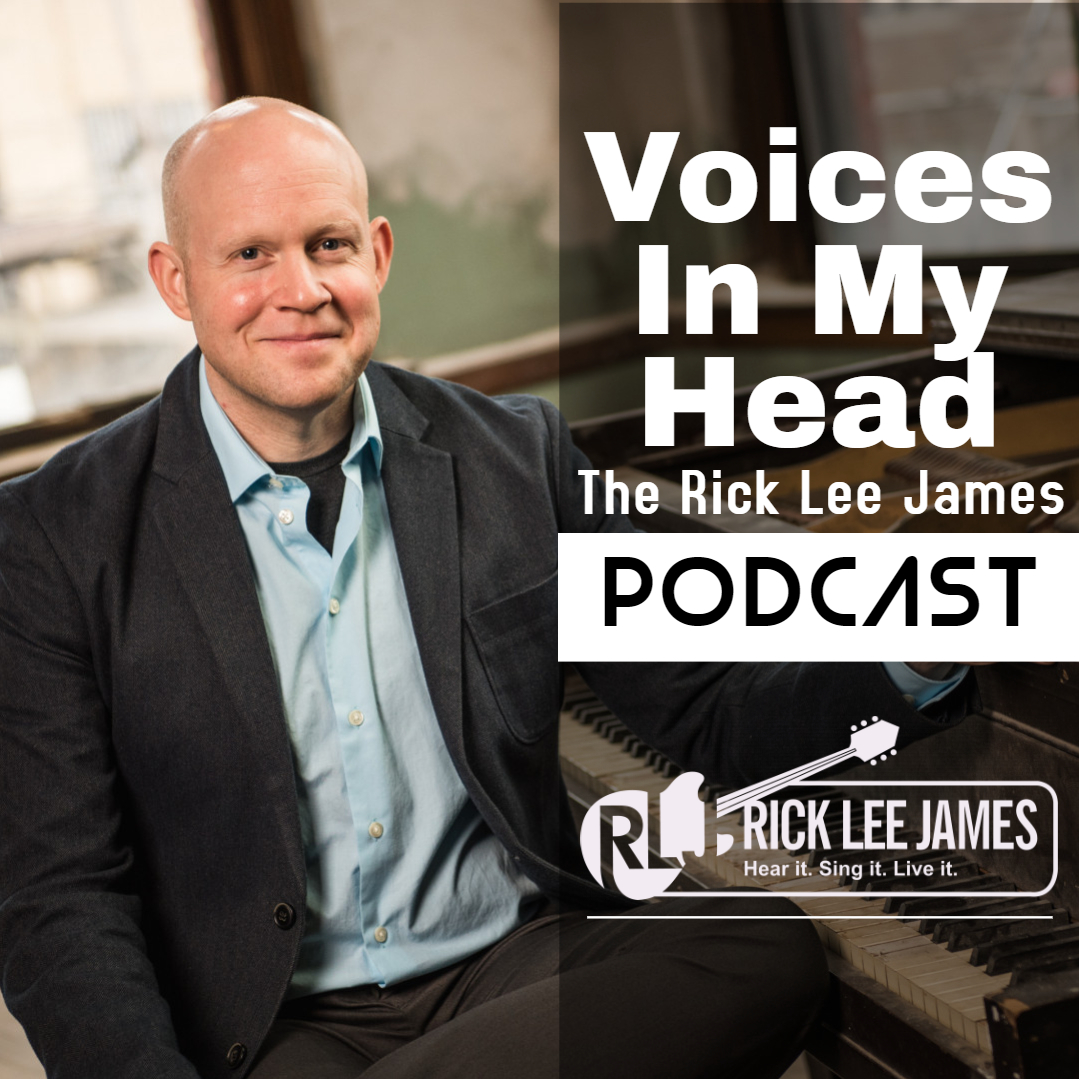 Kevin King & Grace Worship - Episode 367
Kevin King's Personal Testimony – May Christ Be All
Growing up a musician, many churches will quickly throw you up on their stage. Starting to "lead" worship when I was in college, I admittedly had no idea what I was doing, but, like a good performer, I could pretend pretty well.
            Going to grad school, I began to lead worship at a large budding church and got quickly caught up in the production of the worship event. I inadvertently learned that successful worship meant a successful "experience." This way of worship leading produced a team of tired musicians and dry hearts.
            I began attending conferences with the "coolest" artists and found my heart swept up in the temptation to be in the "in crowd" - to be known, noticed, and admired. By what these conferences seemed to preach (or what I ended up hearing) was that if I had the right team, the right lights, the right songs, and enough fervor, we would get there. I didn't really know where the "there" was, but I knew I should be going there. My heart now pines to tell every 20 something beginning their worship leading career that this well quickly runs dry.
When worship leaders look for the "quick fix" or the "answer" to effective worship leading, we have forgotten our true calling: to simply be an arrow that points the hungry heart to the all-satisfying Christ. We are not first production designers, rock stars, artists, or icons. We are under-shepherds under the Great Shepherd. Our game is a long game, and our calling is a slow one. We don't coerce experiences. We shepherd hearts by the deep well of the Living Word. We lean in to those who criticize us. We love them warts and all. We model the compassion of our God who all day long holds out his hands to an obstinate people (Isaiah 65). What is our greatest resource in Worship Leading? It is the true and better Worship Leader who delights to will and work in us for his good pleasure (Phil 2).
As Grace Worship has approached this project, it has been a relief to continually sing and pray "let your grace my pride relieve," as I learn to trust that Christ's work is infinitely more effective than my own. It is a cathartic joy to refocus the goal of my heart from performer to worshiper. I will frequently feel the weight of responsibility that whispers to me, "Without you, this would all fall apart." Oh how deceiving a thought that plays on my need to be needed, while causing me to work myself into the ground. It is the Friend of Sinners, who leads me beside still waters and restores my soul, that reminds me that my greatest joy in life is to be an empty vessel filled with Christ. And so I pray again today that Jesus would mercifully strike down the first Adam within me to make way for the Second. May Christ be all, and I be nothing.
All the latest Grace Worship music news and more can be found at www.graceworship.com, Facebook, Instagram and YouTube.
About Grace Worship:
Grace Worship is the worship ministry of Grace Presbyterian Church (PCA) in Peoria, IL, a church that is passionate about making the gospel known through song and story. Before Jesus went to the cross, He prayed that His church would be one (John 17). Grace Worship desires to write and share songs that advance this mission through theologically rich and creatively beautiful art. By pulling from the heritage of Christian hymnody and integrating the church songs of today, the worship team hopes to make much of Jesus' unifying mission through music that equips the church for worship across generations.
About The Fuel Music:
Established in 2008, The Fuel Music & Management, LLC, is a leading artist management and artist solutions company that independently distributes music internationally. Based in Nashville, TN, the Fuel team brings nearly 70 years of combined music industry experience in record label operations, major label distribution and marketing, and artist management for artists ranging from upstart bands to GRAMMY Award-winning, multi-Platinum artists. More information on the company can be found at www.thefuelmusic.com.
Looking for some more music during your time at home?
or on Amazon: https://amzn.to/3abA3po 
----more----  
Become A Patron of this Podcast at the Rick Lee James PATREON
PAGE: https://www.patreon.com/bePatron?u=134988&redirect_uri=https%3A%2F%2Frickleejames.com%2F&utm_medium=widget
----more----
As Always...Thank You For Listening To Voices In My Head
  
About Your Host: Rick Lee James
For more information on Rick Lee James, visit www.rickleejames.com, or follow him on Twitter and Facebook. Listen to his official podcast at www.voicesinmyheadpodcast.com, and get a daily dose of wisdom from Mister Rogers at @MisterRogersSay.
"Welcome To The Neighborhood: A Mister Rogers Tribute Podcast" podcast can be heard HERE.Request the "Thunder Radio Special" at www.crwradiopromotions.com. 
Official Web Site: www.RickLeeJames.com
Get Rick Lee James Latest Album: https://fanlink.to/RLJThunder
In partnership with CRW Radio Promotions, singer, songwriter and worship leader Rick Lee James debuts a brand new radio special. 
The "Thunder Radio Special" can be heard exclusively on James' official YouTube channel or his website. It was also recently added to Spotify and Apple Music. Radio stations interested in airing the "Thunder Radio Special" can contact Kathryn Ambrose at CRW Radio Promotions at kathryn@westarmediagroup.com.
----more----
For Booking Inquiries  Click Here
or contact Gary Stripling
By Phone: 904.745.9151
By Email: gary@themanagementagency.com
Management General Office Hours:
Monday – 11Am – 5PM
Tuesday – 11Am – 5PM
Wednesday – Office closed
Thursday – 11Am – 5PM
Friday – 11AM – 5PM
Saturday – 11AM – 5PM