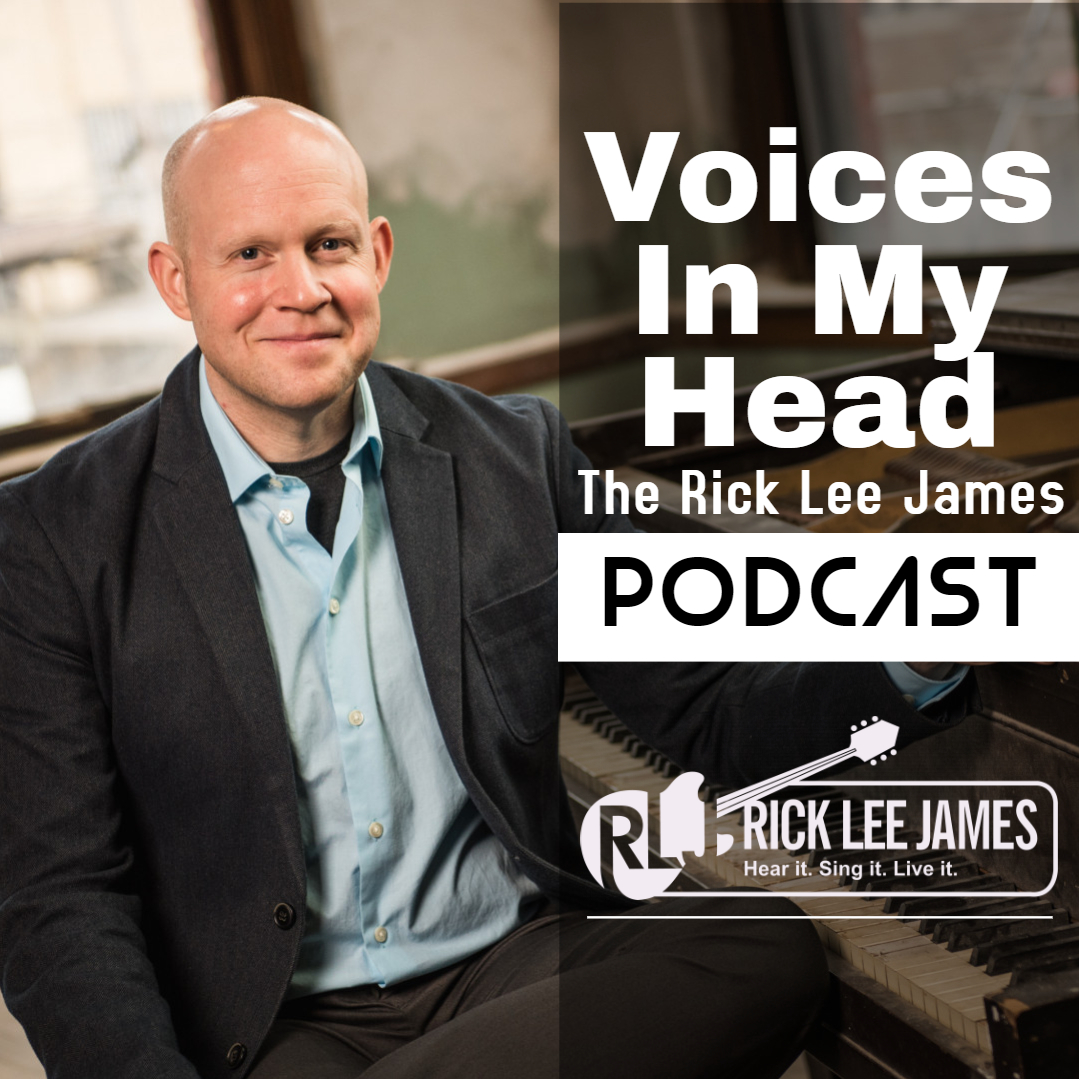 Fred Rogers Speaks- Episode 387
It has been one of those weeks you never thought would come. A house fire at my parents place, sewer backup flooding my own house, migraines, and power outages. Not even to mention the Pandemic, Presidential election craziness, and life as a teacher/online school parent/worship pastor. I needed to hear from a calm voices this week so I brought a dear old friend on the show today, the late great Fred Rogers. Listen in and open your heart to receive calming words of help this week on Voices In My Head. 
The majority of this episode originally appeared on my other podcast, Welcome To The Neighborhood: A Mister Rogers Tribute Podcast.
Listen To Rick Lee James Music on Pandora
One of the best ways to support independent artists during Covid-19 is to stream our music on platforms like Pandora.
https://www.pandora.com/artist/rick-lee-james
Music From RICK LEE JAMES
LOVE OUR ENEMIES (Official Music Video): https://youtu.be/xsSB5OLPELE
Stream Rick's Music on any music streaming service: https://rickleejames.hearnow.com/thunder
or on Amazon: https://amzn.to/3abA3po 
Become A Patron of this Podcast at the Rick Lee James PATREON
PAGE: https://www.patreon.com/RickLeeJames
----more----
As Always...Thank You For Listening To Voices In My Head
  
About Your Host: Rick Lee James
Web Site www.rickleejames.com,
Voices In My Head Podcast www.voicesinmyheadpodcast.com,
Mister Rogers Quotes on Twitter at @MisterRogersSay.
"Welcome To The Neighborhood: A Mister Rogers Tribute Podcast": HERE.
Rick Lee James Radio Special: https://westarchristianmedia.com/rick-lee-james-30-minute-radio-special 
Get Rick Lee James Latest Album: https://fanlink.to/RLJThunder
In partnership with CRW Radio Promotions, singer, songwriter and worship leader Rick Lee James debuts a brand new radio special. 
The "Thunder Radio Special" can be heard exclusively on James' official YouTube channel or his website. It was also recently added to Spotify and Apple Music. Radio stations interested in airing the "Thunder Radio Special" can contact Kathryn Ambrose at CRW Radio Promotions at kathryn@westarmediagroup.com.
----more----
For Rick Lee James Booking Inquiries: 
By Email: Rick@RickLeeJames.com