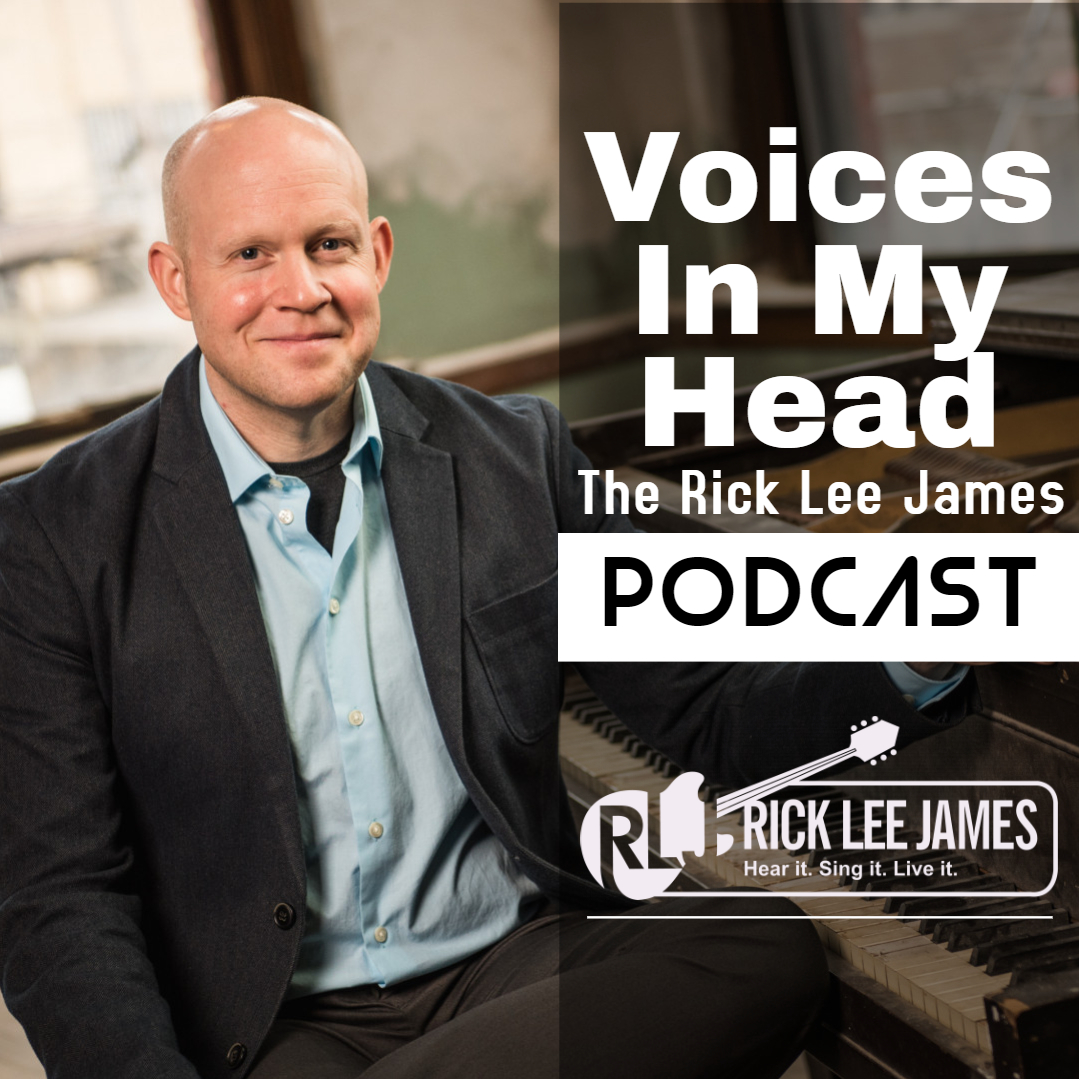 Fighting Human Trafficking with Remedy Drive's David Zach - Episode 409 Voices In My Head (The Rick Lee James Podcast)
For nearly a decade, David Zach has worked undercover alongside operatives from The Exodus Road to identify perpetrators and fight slavery in Southeast Asia and Latin America. His 13 deployments with the international anti-trafficking organization have inspired the music and mission of Remedy Drive and have given Zach a platform to speak at colleges and festivals across the country. He has been a guest speaker at the University of Minnesota; University of Wisconsin – Green Bay; Drake University; Vanderbilt University; and the University of Arkansas, among other institutions. To date, Remedy Drive's fanbase has contributed more than $350,000 towards rescue efforts, technology, vehicles and expenses for frontline operatives.
 
Remedy Drive has garnered 12 Top 20 singles and released 12 critically acclaimed recordings since their inception in 1998. The band's music has been heard on NBC, SpeedTV and VH1, as well as Middle Tennessee Hyundai Dealers' Music That Drives promotion.
Remedy Drive's latest album, Imago Amor, the band's 13th full-length recording released January 29th. 
For further information, visit remedydrive.com, theexodusroad.com, or turningpointpr.com. Follow the band on Instagram, Facebook and Twitter.
https://mailchi.mp/turningpointpr/remedy-drive-unveils-imago-amor-january-29?e=zcn2Sv7bXM
https://www.youtube.com/watch?v=WuXps8GFVnA
https://remedydrive.com/davidzach
Thanks for listening!
Blessings,
Rick Lee James
---
Want some exclusives like early music videos, singles, and private podcast episodes?
Become a subscriber on Substack:
Listen to Rick Lee James Music
One of the best ways to support independent artists during Covid-19 is to stream our music on platforms like Spotify, Apple Music and Pandora. Click below to find out all the ways you can listen.
Music From RICK LEE JAMES
https://linktr.ee/rickleejames
Spotify: Link to Rick Lee James
Also Find Rick Lee James Music on Bandcamp: 
or on Amazon: https://amzn.to/3abA3po
As Always...Thank You For Listening To Voices In My Head
About Your Host: Rick Lee James
Subscribe on Substack: https://rickleejames.substack.com/
Web Site www.rickleejames.com,
Voices In My Head Podcast www.voicesinmyheadpodcast.com,
Mister Rogers Quotes on Twitter at @MisterRogersSay.
"Welcome To The Neighborhood: A Mister Rogers Tribute Podcast":HERE.
Rick Lee James Radio Special:https://westarchristianmedia.com/rick-lee-james-30-minute-radio-special
Get Rick Lee James Latest Album: https://fanlink.to/RLJThunder
In partnership with CRW Radio Promotions, singer, songwriter and worship leader Rick Lee James debuts a brand new radio special. 
The "Thunder Radio Special" can be heard exclusively on James' official YouTube channel or his website. It was also recently added to Spotify and Apple Music. Radio stations interested in airing the "Thunder Radio Special" can contact Kathryn Ambrose at CRW Radio Promotions at kathryn@westarmediagroup.com.
----more----
For Rick Lee James Booking Inquiries: 
By Email: Rick@RickLeeJames.com