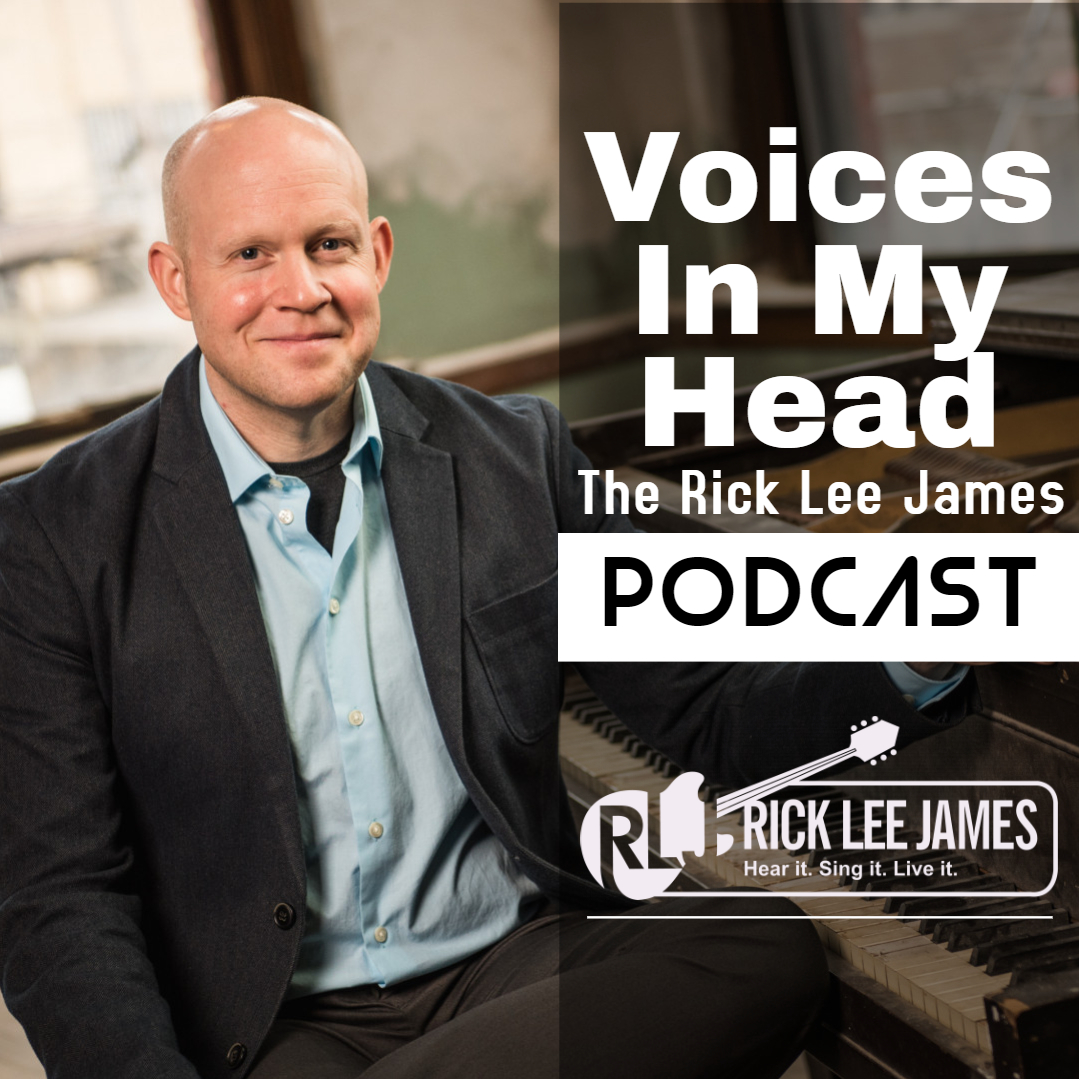 My guest today on Voices In My Head is Erskin Anavitarte. Erskin is a Nashville-based singer/songwriter who has garnered loyal fans around the world with his unique blend of pop, jazz, R&B and hip-hop styles. Following his 2014 EP, Let's Ride, Erskin released Look Up in 2015, which featured the watershed single "Black & White," a thought-provoking, action-inspiring narrative on race and religion in America. Love Moves, Erskin's sixth recording, bowed in 2019. 
Recently, Erskin has partnered with Nik Ripken Ministries (NRM) for the release of his latest music video, "Is He Worth It?" Spotlighting the plight of Believers in persecution, the video was directed by Jonathan Barker and produced by Luke Harvey and features scenes from the 2016 NRM and LifeWay Films documentary The Insanity of God. Based on the bestselling title of the same name by Nik Ripken—a veteran missionary and leading expert on Believers in persecution—the film powerfully depicts accounts of Christians around the world serving a living Christ, even when it costs them everything.
Co-penning the track with Nik Ripken, Laura Allen and Matt Papa, Erskin hopes both the song and music video will challenge Christians who have not faced persecution to share the Gospel boldly, standing in solidarity with those suffering because of their faith. 
For further information, visit erskinmusic.com.
Follow Erskin on Facebook, Twitter,  YouTube. 
Thank you for listening to Voices In My Head!
Blessings,
Rick Lee James
---
Want some exclusives like early music videos, singles, and private podcast episodes?
Become a paid subscriber on Substack:
Listen to Rick Lee James Music
One of the best ways to support independent artists during Covid-19 is to stream our music on platforms like Spotify, Apple Music and Pandora. Click below to find out all the ways you can listen.
Music From RICK LEE JAMES
https://linktr.ee/rickleejames
Spotify: Link to Rick Lee James
Also Find Rick Lee James Music on Bandcamp: 
or on Amazon: https://amzn.to/3abA3po
About Your Host: Rick Lee James
Subscribe on Substack: https://rickleejames.substack.com/
Web Site www.rickleejames.com,
Voices In My Head Podcast www.voicesinmyheadpodcast.com,
Mister Rogers Quotes on Twitter at @MisterRogersSay.
"Welcome To The Neighborhood: A Mister Rogers Tribute Podcast":HERE.
Rick Lee James Radio Special:https://westarchristianmedia.com/rick-lee-james-30-minute-radio-special
Get Rick Lee James Latest Album: https://fanlink.to/RLJThunder
In partnership with CRW Radio Promotions, singer, songwriter and worship leader Rick Lee James debuts a brand new radio special. 
The "Thunder Radio Special" can be heard exclusively on James' official YouTube channel or his website. It was also recently added to Spotify and Apple Music. Radio stations interested in airing the "Thunder Radio Special" can contact Kathryn Ambrose at CRW Radio Promotions at kathryn@westarmediagroup.com.
For Rick Lee James Booking Inquiries: 
By Email: Rick@RickLeeJames.com