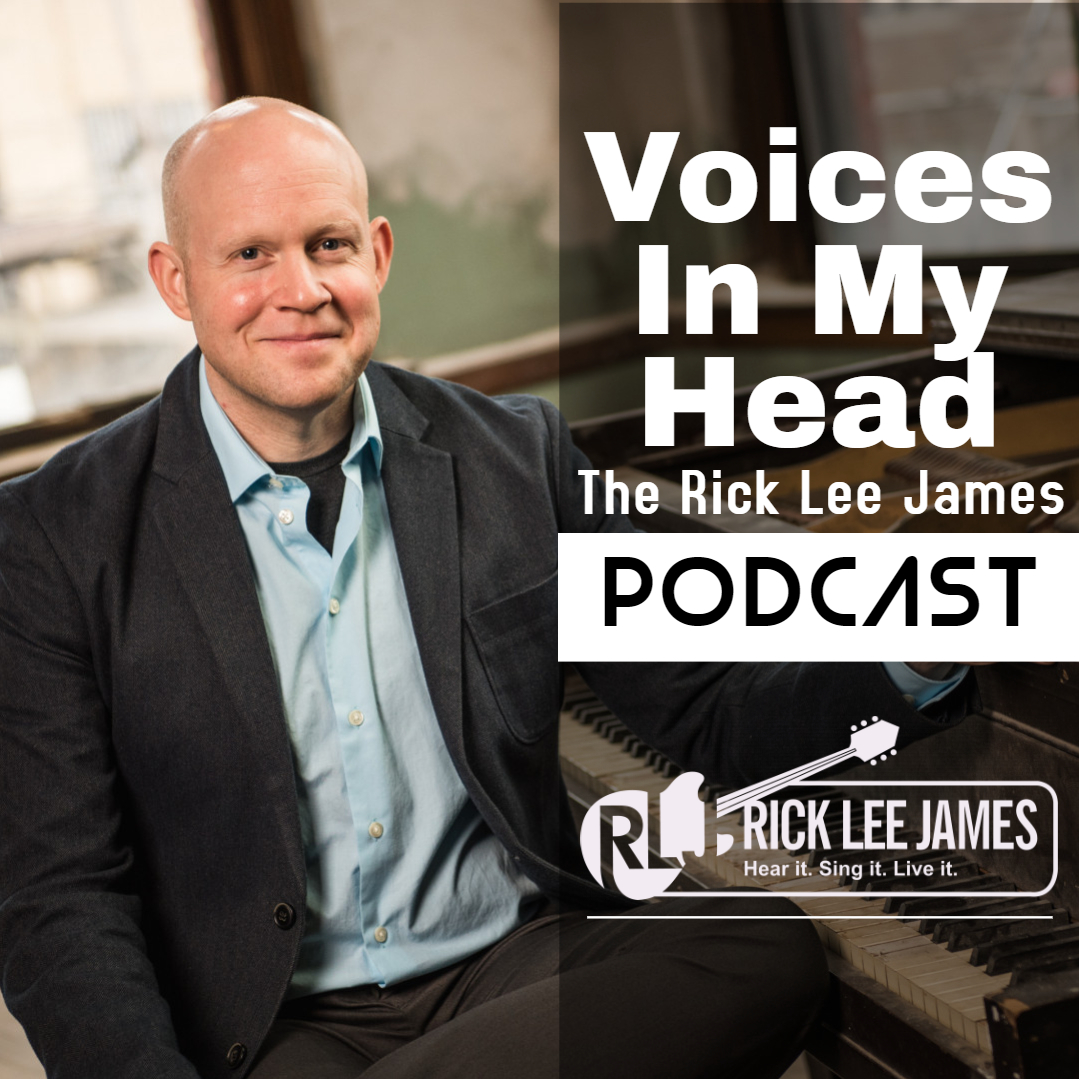 Spotlight on Matt K. Lewis - Voices In My Head (The Rick Lee James Podcast) Episode 406
Called a "first-rate talent" in The Washington Post and "super-smart" by John Heilemann, Matt K. Lewis is a center-right critic of American politics and pop culture.
As a journalist, Lewis has earned a reputation as an "independently minded" (Columbia Journalism Review) and "intellectually honest" commentator (Ben Adler, Newsweek). He is a senior columnist for The Daily Beast, and his work has appeared in The Wall Street Journal, GQ, The Washington Post, The Week, Roll Call, Politico, The Telegraph, The Independent, and The Guardian. He previously served as senior contributor for The Daily Caller, and before that, as a columnist for AOL's Politics Daily.
Lewis dissects the day's issues in conversation with other thinkers, authors, and newsmakers on his podcast Matt Lewis and the News, and co-hosts The DMZ Show with liberal pundit Bill Scher. He is a political commentator for CNN, has appeared on C-SPAN, PBS NewsHour, ABC's "Nightline," HBO's "Real Time with Bill Maher," and CBS News' "Face The Nation," and has contributed to radio outlets including NPR and the BBC.
Kirsten Powers described Lewis's 2016 book, Too Dumb to Fail: How the GOP Went From the Party of Reagan to the Party of Trump, as "a lively and fascinating read for any person confounded by the state of today's Republican Party." In 2011, Lewis released The Quotable Rogue: The Ideals of Sarah Palin in Her Own Words, an edited compilation of the Alaska governor's much-discussed public utterances.
Matt's Web Site: https://www.mattklewis.com/
---
Thanks for listening!
Blessings,
Rick Lee James
---
Want some exclusives like early music videos, singles, and private podcast episodes?
Become a subscriber on Substack:
Listen to Rick Lee James Music
One of the best ways to support independent artists during Covid-19 is to stream our music on platforms like Spotify, Apple Music and Pandora. Click below to find out all the ways you can listen.
https://linktr.ee/rickleejames
Music From RICK LEE JAMES
Spotify:
LOVE OUR ENEMIES (Official Music Video):
Also Find Rick Lee James Music on Bandcamp: 
or on Amazon: https://amzn.to/3abA3po
As Always...Thank You For Listening To Voices In My Head
About Your Host: Rick Lee James
Subscribe on Substack: https://rickleejames.substack.com/
Web Site www.rickleejames.com,
Voices In My Head Podcast www.voicesinmyheadpodcast.com,
Mister Rogers Quotes on Twitter at @MisterRogersSay.
"Welcome To The Neighborhood: A Mister Rogers Tribute Podcast":HERE.
Rick Lee James Radio Special:https://westarchristianmedia.com/rick-lee-james-30-minute-radio-special
Get Rick Lee James Latest Album: https://fanlink.to/RLJThunder
In partnership with CRW Radio Promotions, singer, songwriter and worship leader Rick Lee James debuts a brand new radio special. 
The "Thunder Radio Special" can be heard exclusively on James' official YouTube channel or his website. It was also recently added to Spotify and Apple Music. Radio stations interested in airing the "Thunder Radio Special" can contact Kathryn Ambrose at CRW Radio Promotions at kathryn@westarmediagroup.com.
For Rick Lee James Booking Inquiries: 
By Email: Rick@RickLeeJames.com