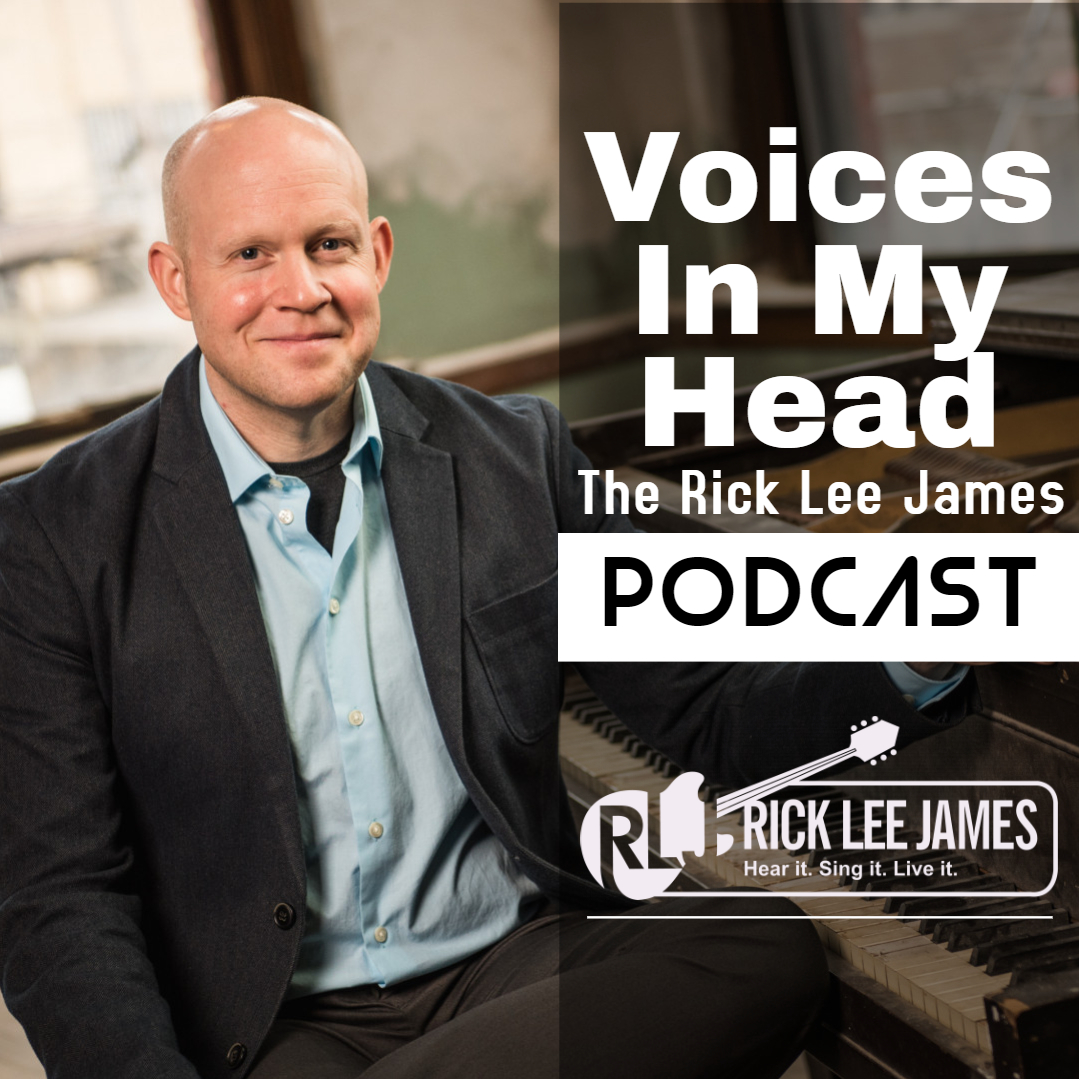 400th MEGA-Episode with Phil Keaggy 
Welcome back to Voices In My Head. Today is our 400th episode celebration and because this is a special episode, I wanted to invite a guest on the show who means a lot to me personally. Phil Keaggy is not only one of the most admired guitarists in music today, he is also a person of humility, generosity, and integrity who has used his art to share the love of God around the world.
Phil is such a talented guitarist, that most of us who play guitar would be happy if we were able to play his mistakes as well as he does. From beginning guitarists, to music industry professionals, nearly everyone who has held a guitar pick owes a debt of gratitude to Phil Keaggy for giving us something to aspire to with our playing and in our walk with God.
It's my pleasure to welcome Phil back to our show today so we can discuss some of his favorite musical moments in a career that has spanned over 55 years.
Phil Keaggy's Web Page: http://www.philkeaggy.com/
Phil Keaggy On Bandcamp (Keaggy's Garage): https://philkeaggy.bandcamp.com/
Phil Keaggy on Spotify: https://open.spotify.com/artist/1bAzlT6fMBcvCfwgh4S3Xl?si=GkcilZqcQfahpagp8v3aSA
Phil Keaggy on Apple Music: https://music.apple.com/us/artist/phil-keaggy/655488
Listen to Rick Lee James Music
One of the best ways to support independent artists during Covid-19 is to stream our music on platforms like Spotify, Apple Music and Pandora. Click below to find out all the ways you can listen.
https://linktr.ee/rickleejames
Music From RICK LEE JAMES
LOVE OUR ENEMIES (Official Music Video): https://youtu.be/xsSB5OLPELE
Stream Rick's Music on any music streaming service: https://rickleejames.hearnow.com/thunder
or on Amazon: https://amzn.to/3abA3po 
Become A Patron of this Podcast at the Rick Lee James PATREON
PAGE: https://www.patreon.com/RickLeeJames
----more----
As Always...Thank You For Listening To Voices In My Head
  
About Your Host: Rick Lee James
Subscribe on Substack: https://rickleejames.substack.com/
Web Site www.rickleejames.com,
Voices In My Head Podcast www.voicesinmyheadpodcast.com,
Mister Rogers Quotes on Twitter at @MisterRogersSay.
"Welcome To The Neighborhood: A Mister Rogers Tribute Podcast": HERE.
Rick Lee James Radio Special: https://westarchristianmedia.com/rick-lee-james-30-minute-radio-special 
Get Rick Lee James Latest Album: https://fanlink.to/RLJThunder
In partnership with CRW Radio Promotions, singer, songwriter and worship leader Rick Lee James debuts a brand new radio special. 
The "Thunder Radio Special" can be heard exclusively on James' official YouTube channel or his website. It was also recently added to Spotify and Apple Music. Radio stations interested in airing the "Thunder Radio Special" can contact Kathryn Ambrose at CRW Radio Promotions at kathryn@westarmediagroup.com.
----more----
For Rick Lee James Booking Inquiries: 
By Email: Rick@RickLeeJames.com