Voices In My Head (The Rick Lee James Podcast)
Episode 468: Nostalgic Future Podcast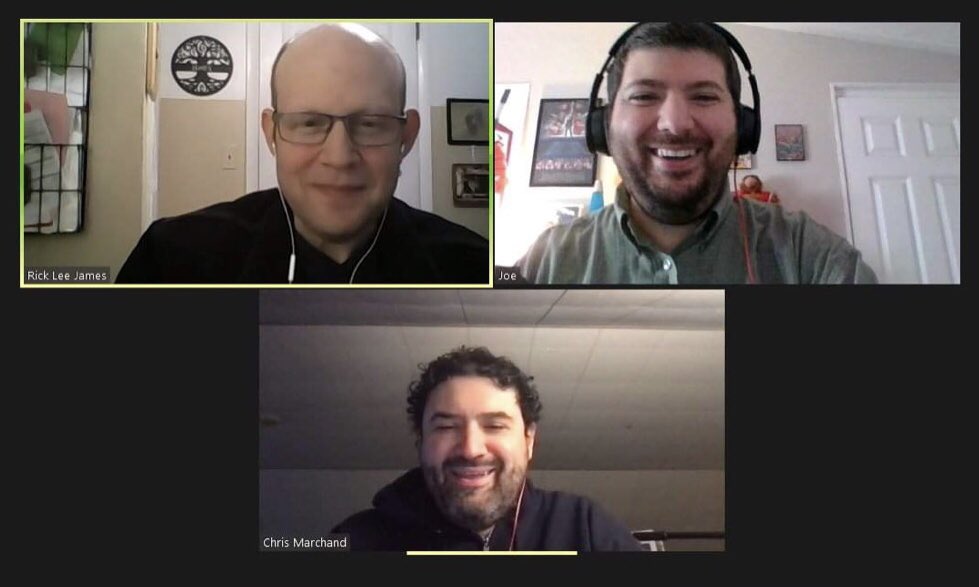 On Nostalgic Future, Joe Cook and Chris Marchand explore their pop culture obsessions in an attempt to prove that the past is the only way forward. Each episode will focus on a piece of pop culture history, often something that has been influential to Joe or Chris. Joe has a history in radio, both DJ-ing and managing at stations, and Chris is a teacher, musician, and author of a book on the history of Christmas. For several years now they've also hosted the Between the Songs podcast, which is on the music of Rich Mullins. The new podcast, among other subjects, will have conversations about Quantum Leap, Beatles movies, music from the 90's, and weird cartoons from the 80's.
Web Links:
Nostalgic Future on Twitter: https://twitter.com/pastfuturepod
Podcast Page: https://anchor.fm/nostalgic-future
Ukraine Relief
Below are some trusted organizations that you can partner with to meet needs of refugees from Ukraine and around the world.
Rick Lee James Official Web Site
https://www.RickLeeJames.com
Shine A Light In The Darkness - The Latest Single From Rick Lee James 
---
Get The Single: https://rickleejames.hearnow.com/shine-a-light-in-the-darkness
Music Video:
Rick Lee James Playlist on Spotify:
---
Just for fun
Sign Petition For Weird Al Yankovic Super Bowl Halftime Show 
https://chng.it/FgrK2kFZ